anySCALE has successively created a comprehensive Corporate Identity (CI) book design for Mars China - an American global manufacturer of numerous food products; and CYTS, one of the top three Chinese domestic travel agent companies. For Mars the goal was to create a corporate identity for all dealership offices in second and third-tier cities, maintaining the brand's identity at all levels. For CYTS we created a CI for their travel agency stores, easily replicated regardless of store size.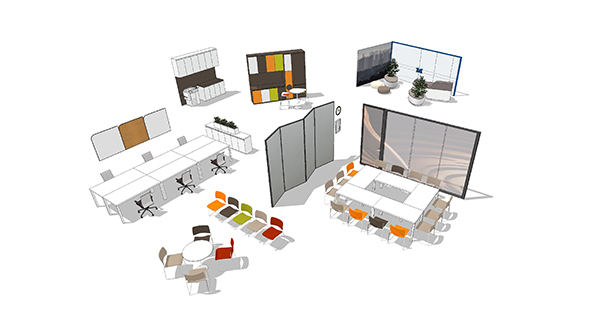 We followed modular design principles and provided an all-inclusive CI book with specific solutions for each individual module based on different space scales. These modules used common-practice building and design principles so that everything could be replicated anywhere.
---
Helping strengthen brand recognition for customers.
---
Our first real comprehensive CI book was developed for Mars China's 28 dealership offices. The book covered every modular plan for different sized offices: logo wall, reception area, open area workstation, pantry/utility area, open/enclosed meeting rooms. The interiors are a blend of sleek, functional office design with elements of Mars'  most recognised branding thrown into the mix. This resulted in some fun custom made elements, such as corporate images used for wallpaper or glass partitions and certain brand colours integrated into the furniture and accessory design. An overall happy, warm feeling for the spaces corresponded well with the colourful elements of M&M's chocolate, one of Mars' most successful products.

We received several CI projects after our success with Mars, and CYTS was one of the most representative ones. We created a CI book for all of their stores in the northern region of China. Our vision was to create a customer-friendly environment which also indicates CYTS corporate features and values. We introduced a new language: a triangle-shaped lighting design that symbolises the "play" button. With this little symbol the idea was to translate a simple message and encourage people to bravely go for their dreams by simply pressing the "play" button. This triangle design also fits seamlessly into CYTS as a travel agency, which is to provide people the traveling excitement and inspiration.