Shanghai based furniture company MATSU launched an office furniture solution Unit & Morse. The opening night at the Expo Creative Show gathered nearly 500 guests. anySCALE supported MATSU with the arrangement of the stage set-up, each simulating various office scenarios: from an open office area, a meeting room, to a manager desk and waiting lounge.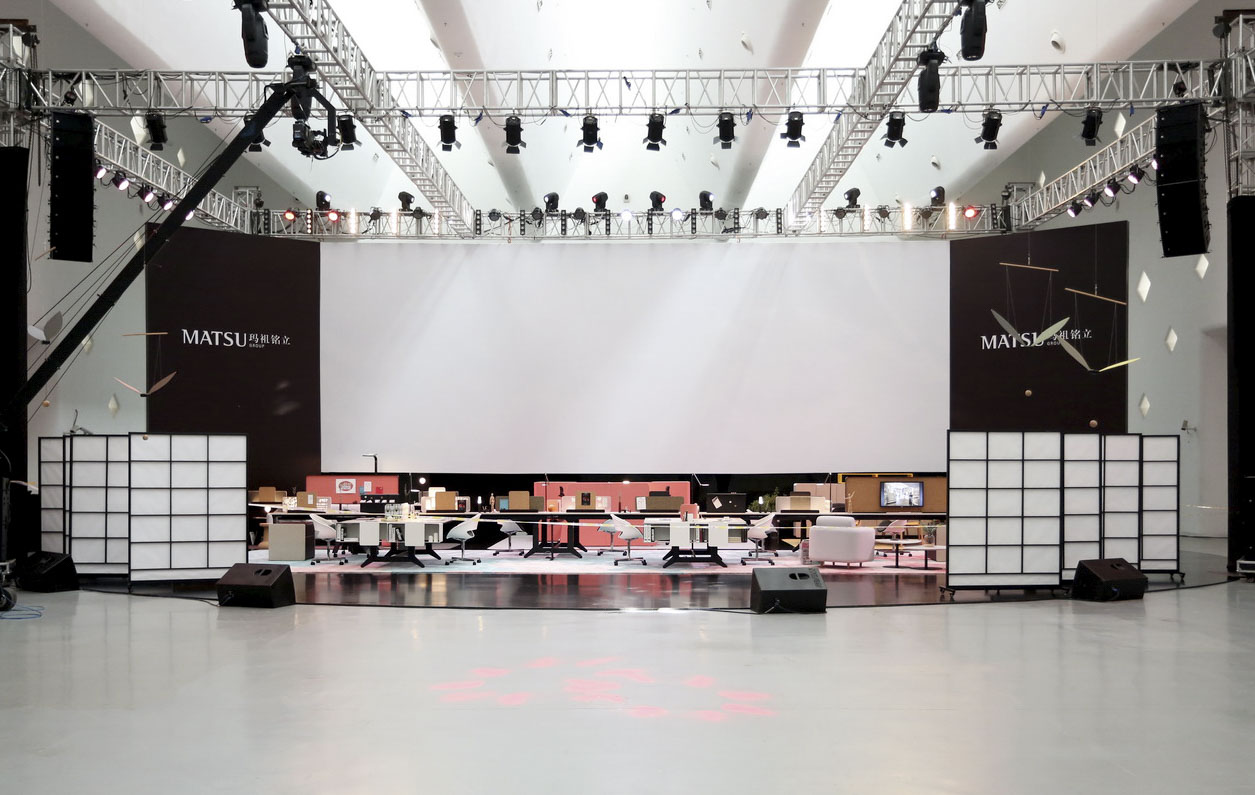 ---
It showed the workplace with an integrated Unit & Morse, and the way it snaps into the working interior scene. 
---
Moreover, anySCALE developed the color concept for the furniture setup, which was inspired by the "living coral", Pantone color of the year.