When longtime client SOHO China asked if we could provide our design services for their compact new private office in the southeast corner of Central Park, we wondered if our awesome designers, always well-armed for the Chinese market, could continue to kill the game in new and unfamiliar conditions. What we were too quick to discount was that the experience of living in Beijing is much like New York, especially when going by the words of famous writer John Steinbeck.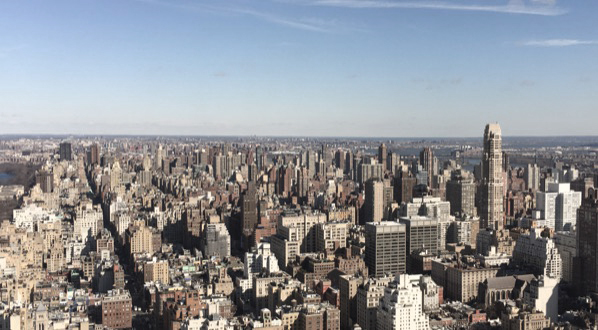 "New York is an ugly city, a dirty city. Its climate is a scandal, its politics are used to frighten children, its traffic is madness, its competition is murderous. But… once you have lived in New York and it has become your home, no place else is good enough."
---
The conditions may have been unknown, but the client wasn't.
---
Having designed a host of spaces for SOHO in mainland China, we were able to enjoy a sense of familiarity. The main task at hand was to adapt our design concepts for the client's international office, a notable milestone not just for their business but also for our own, since this was our first American project. As Andreas (the main designer) put it, the core process remained the same- attempting to understand the space, and to arrange office areas in a manner that is not just conducive to work but also creates a sense of joy and appreciation for the spectacular surroundings. For New York, the bonus consideration was that of highlighting the incredible view of the Central Park neighborhood.
When it came to the design philosophy, the question was not so much about a type of design oriented for New York, but that which envisions and employs the aesthetic required for a Chinese company establishing itself in the city. Earlier projects for SOHO China revolved around values of purity and ease, for which a lot of white and light color tones were used. For this office, the team turned up the heat, going for elements that were unabashed yet elegant. A visually striking glass façade greets visitors, and pictures of SOHO China's buildings, landmarks in their own right, adorn various walls. The interiors are chic and western, representing an effortless alignment of SOHO's values with those of New York.