Over the company's five years of growth and development since 2011 we have built a good reputation in Beijing's interior design community for our high-quality designs and comprehensive services. This has lead us to developing longstanding relationships with many clients who consistently come back to us with new projects.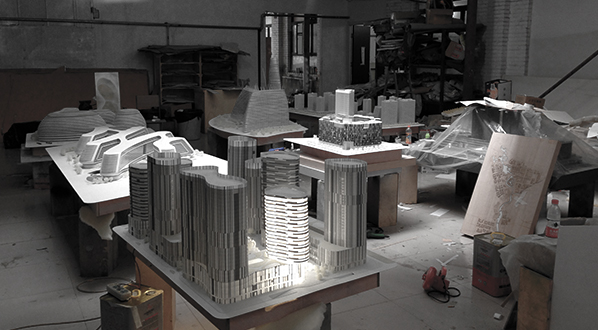 Some of the benefits of repeat clients include efficiency in time and effort, as well as high design and execution quality due to all involved parties already being used to working together and therefore able to focus on achieving better results.
---
A thriving building industry is good for repeat clients.
---
In a market where the building industry is developing at an incredible rate, having repeat clients is hugely beneficial, for all parties involved. Due to the sheer volume of projects being created, as well as the requested speed of development, having repeat clients allows you to systematically automate certain processes. Some of our biggest repeat clients include SOHO China, BMW and Daimler.

Both of SOHO China's headquarter offices - in Beijing and Shanghai - were designed by anySCALE. over the past year we have been continuously working on SOHO China's new coworking brand; SOHO 3Q offices. Daimler is another repeat client of ours, with anySCALE designing their first Research and Design Centre in all of Asia in 2014 and completing four other projects for them over the last two years. For BMW we have so far designed four new car dealerships across the country.

With these repeat clients we are able to continually develop their company CI whilst working on their projects. For any large company this is essential, as generally speaking a company CI is overhauled every 4-6 years. Amongst the companies that have appointed us as their CI design partner are CYTS and Mars.