anySCALE provides design professionals the opportunity to work on prestigious internationally-acclaimed projects and experience a European office culture without having to book a flight out of PEK or PVG. With low turnover and high employee-satisfaction rates, the anySCALE family works with some of the biggest global brands as well as the newest exciting startups to create beautiful yet pragmatic spaces that enliven both occupants and visitors.

anySCALE为专业设计精英们提供了参与设计国际知名项目的机会,不用迈出国门就能感受来自欧洲文化熏陶的自由舒适的工作环境。拥有着极低的员工流动比例和极高的员工幸福指数,我们与众多世界知名、历史悠久的品牌客户长期合作,为其创造美丽动人且灵活实用的空间设计,兼顾美感与舒适度。


Now we are hiring across its Beijing + Shanghai offices for the following positions
 :  Senior Designer (Beijing)
:Office Manager & Executive PA (Shanghai) 
:Head of Graphic Design (Beijing)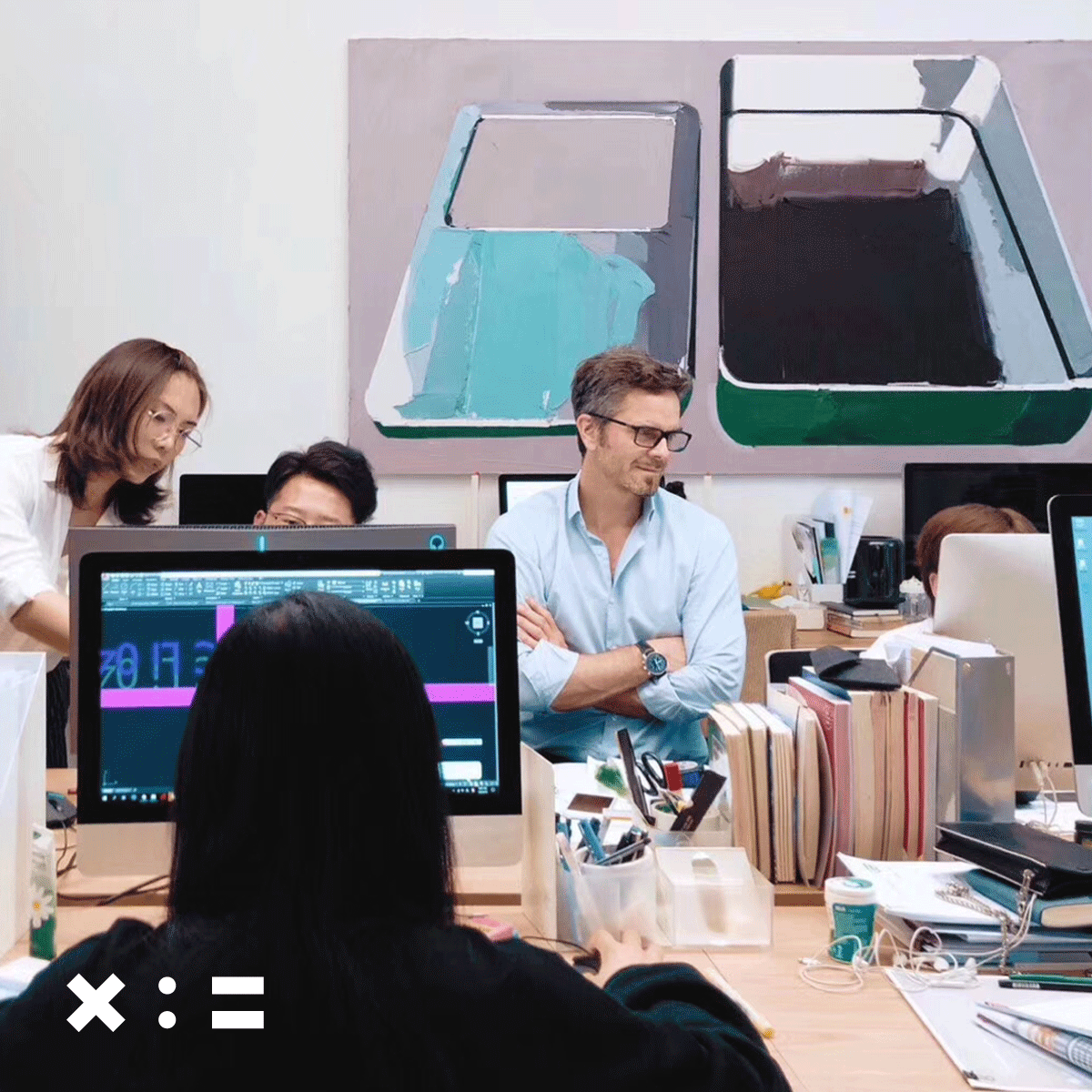 The ideal candidates will be able to relate well with coworkers and clients in a multicultural work environment while successfully prioritizing and handling tasks under pressure. All profiles require good teamwork skills to steer projects against the day-to-day challenges that come with the territory of working in an exciting yet fast-paced market.

候选人需要能够在多文化的工作环境中与同事及客户建立良好的沟通,并能够在高压环境中对项目进行系统化的缜密分析,成功完成项目任务。候选人需要拥有良好的团队合作能力,同时拥有决断力及领导力,能够带领团队应对日常项目进程中的挑战与难题。
---
Additional Requirements
---
各职位的任职要求
for Senior Designer
3 to 5 years of experience designing interior or architecture projects / 拥有三至五年室内或建筑设计项目经验
Able to deliver time-sensitive creative solutions that display an understanding of the construction process and its various constraints / 要求能够完成具有创意的设计方案,并且熟悉施工流程。
Experiences of leading design teams preferred but not necessary / 有领导设计团队经验者优先 
Fluent in English / 具有流利的英语沟通能力
All nationalities welcome / 不限国籍
for Office Manager & Executive PA
Daily management: Including but not limited to procurement of office supplies, visitors' reception, receiving and forwarding phone calls, arranging conferences and activities, handling travel arrangements for design director and project designers, documents and mails printing/delivery/picking up, office maintenance.日常管理:包括但不限于负责办公用品的采购、来宾访客接待、电话接转、组织协调公司会议及各类活动、安排设计总监及项目设计师的差旅行程、文件图纸打印、快递收发、维持办公室整洁等。
Participation in the initial meeting (company introduction) together with Shanghai office director / company partners and the client; follow-up, developing and maintaining a good relationship with the clients. 与上海总监/公司合伙人一起参加与客户的前期沟通会议 (公司介绍) ;维持、发展及稳定后续良好沟通及合作关系。
Assisting Shanghai office director: Keeping track of director's schedule and managing his communications and activities. 协助上海办公室总监的工作:熟知并记录总监的日程,管理总监的交流及活动。
Assisting on meeting/email/document translation internally or between anySCALE and the clients/subvendor/supplier/GC when needed. 协助anySCALE内部、或与客户/分包商/供应商/总包之间的会议/邮件/文件的翻译工作。
In charge of the monthly booking of company petty cash, collecting staff expenses by end of the month and report to the Beijing HQ. 负责公司日常记账、收集员工报销材料,每月与北京总部进行交接。
In collaboration with local accounting agent in terms of all the necessary payments to report to the Beijing HQ for approval on further action. 与当地会计机构配合,协调公司日常付款事宜,并在获得北京总部批准之后进一步落实。
Company activities arrangement (site visits, design fairs, company outings, presentations from other consultants at anySCALE office). 安排组织公司活动 (现场勘查、设计展会、公司出游、其它专业顾问来公司的讲座等)。
Assisting arrangements for speeches, and talking engagements in collaboration with the event organizer. Collecting contacts for company newsletter. 协助公司公开演讲、讲座活动的组织及安排,与活动主办方进行沟通及对接。收集公司Newsletter订阅人信息并定期提交给北京同事。
Assisting with project photoshoots in collaboration with project designers, photographers and client. 协助安排完成设计项目的成品拍摄,与设计师、摄影师及客户进行沟通与协调。
Assisting management & graphic team to collect information & pictures for Shanghai projects, office life and events for anySCALE website and social media publication/promotion. 协助管理层和平面设计团队收集上海项目、办公室日常生活及设计活动资料,用于公司网站及社交平台的相关宣传。
Business development. Connection and keep relation to existing clients and buidling up relation and clients network to potential clients in and around Shanghai area. In addition, joining design events and receptions by suppliers, business partners, architectural organizations, etc. to represent the company in a most professional way and expand the organizations professional networks. 业务拓展:与现有客户维持良好关系,并在上海区域与潜在客户拓展合作关系及合作可能性。另外,参与供应商、商业伙伴、建筑组织等的设计活动和招待会,以最专业的方式代表、扩大组织的专业社交网络。
:Office Manager & Executive PA - Requirement
Positive, self motivated, problem solving work attitude; 积极乐观的工作态度、主动性高、拥有独立解决问题的能力

Team player capabilities with excellent communication skills; 良好的团队合作精神及沟通能力

Fluent in English and Chinese with good spoken and written language skills; 良好的中英文书写口语能力

Interested and confident to meet new people and establish new connections; 对与人交流、建立社交合作关系感兴趣并拥有较强的自信心

An interest and basic understanding of architecture and design; 对建筑及室内设计领域具有一定了解且感兴趣

Knowledges of Microsoft Office Package; 熟练掌握Microsoft office软件

Work experience in a similar role or a background in architecture and interior design are an advantage. 拥有建筑室内设计领域类似岗位工作经验者优先考虑
for Head of Graphic Design
: You are:
a Graphic Designer with a strong portfolio and 3+ years working experience in an international firm;
experienced in leading small teams;
proficiency in English;
organized and detail oriented;
looking for a long term position;
skilled in Adobe Indesign, Photoshop, Illustrator;
: You will be asked to:
be in charge of anySCALE Corporate Image through media, website and publications;
lead the projects from the ideation to completion;
lead the team through the different projects including Branding, Signage systems, Spatial solutions;
work closely with the Interior Design teams;
communicate with clients and lead meetings;
deal with vendors and contractors supervising the final quality;
report your work to the partners.
: Other preferred skills
experienced in Interior Design;
3D visualizations and modeling;
understanding Wordpress;
proficiency in Chinese is a plus.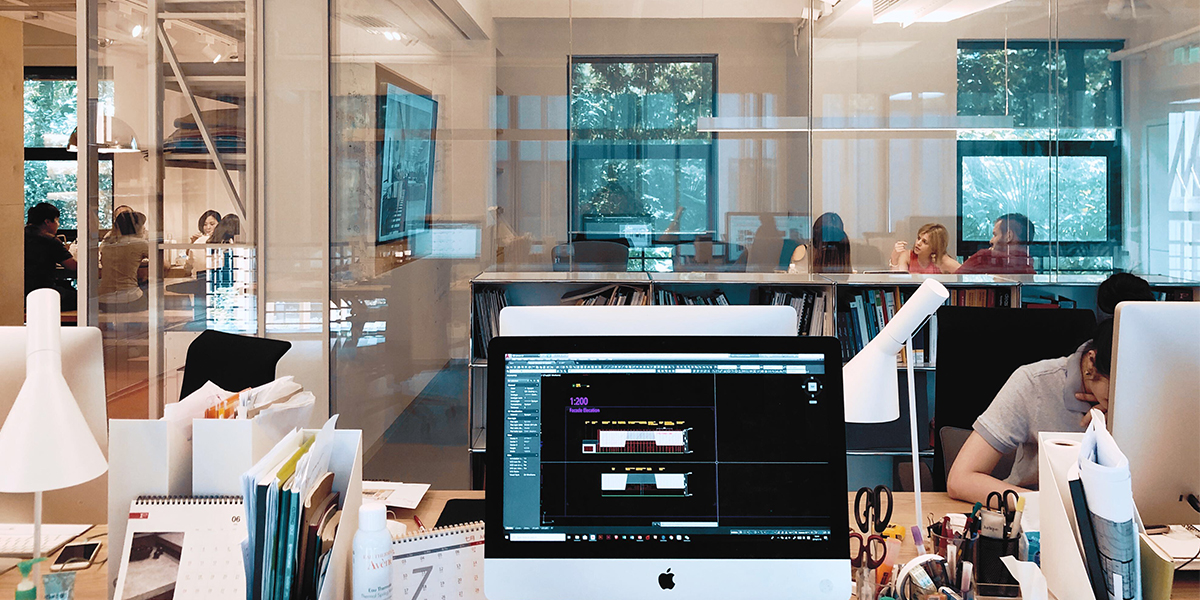 Please send your Chinese+English resume and design portfolio to:
请将您的中英文简历及过往案例发至:
HR@anyscale.cn