Founding partner Andreas Thomcyzk recently attended the Asia Pacific Awards Gala Ceremony 2023-2024 in Bangkok, where he accepted the Best Retail Architecture award for the BMW iSpace on behalf of anySCALE. As part of the ceremony, Andreas was asked to participate in a panel discussion with several other distinguished guests.
The panel of architecture and design experts discussed some of the latest trends and advancements in the field, with much of the conversation focusing on improving the sustainability and functionality of spaces in densely populated urban areas. Andreas provided some international insight by referencing some of anySCALE's projects in Europe, and he also shared some of his philosophy regarding the future of design in a rapidly developing world, urging developers to reconsider total demolitions and reconstructions.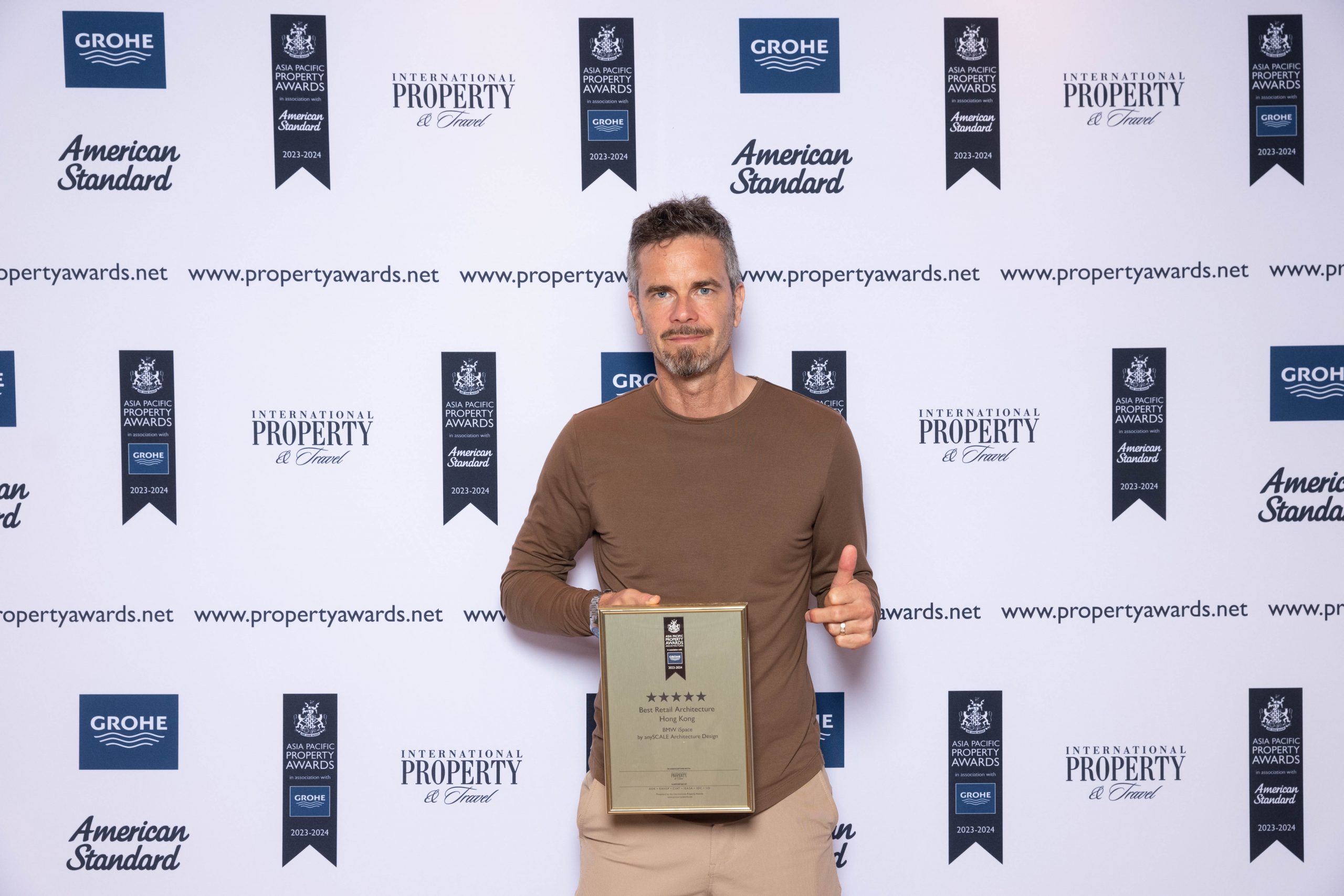 ---
"I am always thrilled when the existing and the new can coexist and complement each other. Base demolition is often the easiest and fastest way to realize a client's targets, but as interior designers we should try to act more like surgeons. Surgeons try to retain as much as possible while eliminating that which does not function anymore. This is a valuable strategy for dealing with difficult existing structures that need to be repurposed."
---
anySCALE is honored to have attended this ceremony and especially to be included in the panel discussion, which served as a platform for insightful conversation on the challenges and future of the industry. We appreciate this recognition, as it represents our earnest commitment to innovation and impactful design.