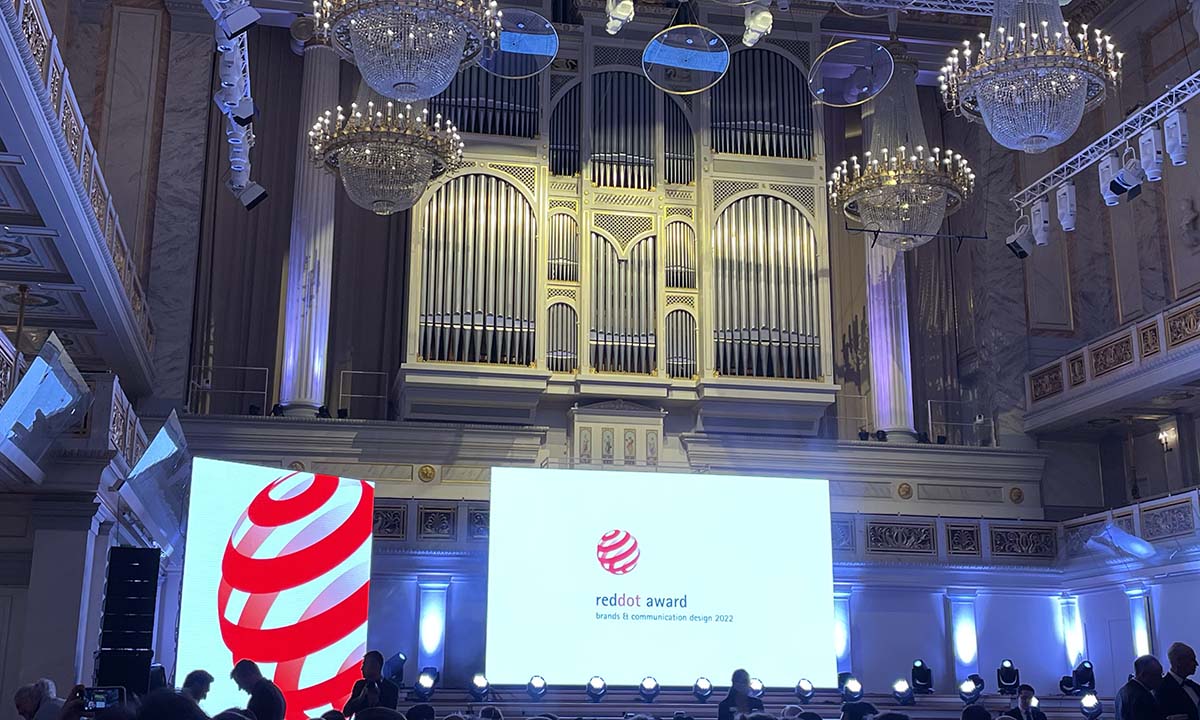 anySCALE partners Andreas Thomczyk and Karin Hepp attended the RED DOT Gala 2022 end of October to celebrate our 3 award-winning projects this year: SOULGOODS Chengdu, Matsu 1+1 Booth, and WER Sports Rehab Center.
Leading designers from Europe and beyond gathered in Berlin, honoring the winners at the Konzerthaus concert hall before attending an afterparty at a classic Berlin Bar. The weekend event included an architecture tour of the surrounding area and offered a great opportunity to rub shoulders with other industry representatives, which featured an increased number of APAC countries this year.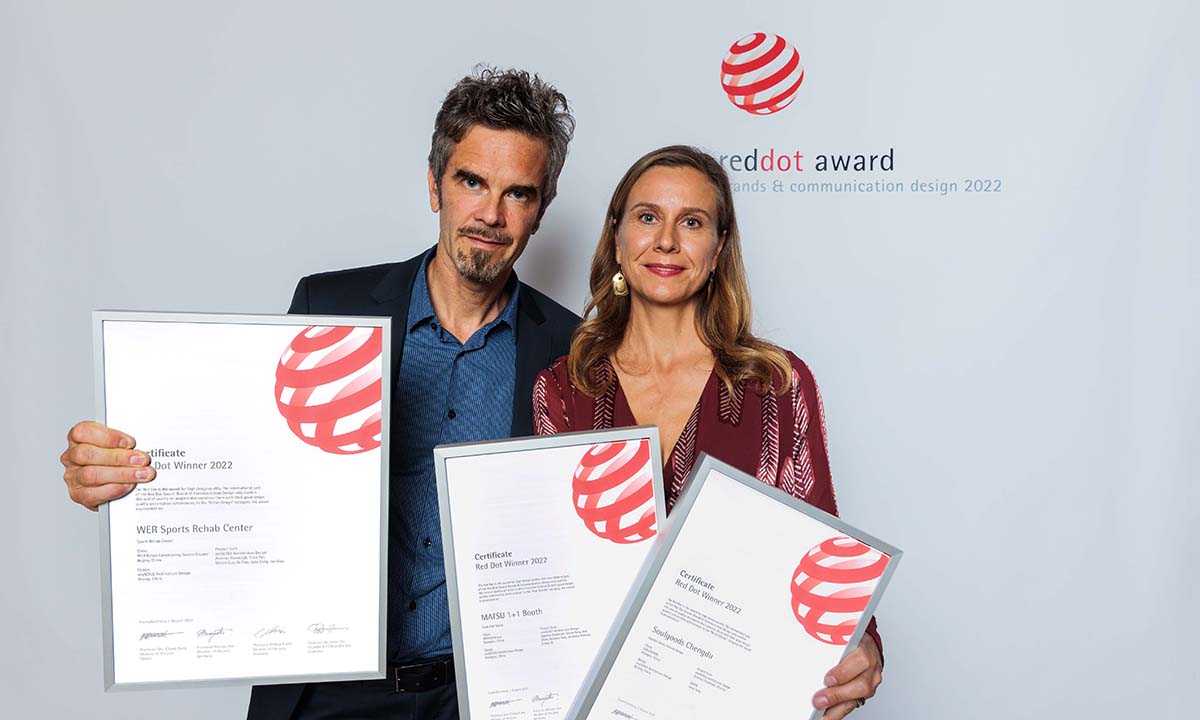 For anySCALE, this event provides an inspiring look into the future of the company as it expands its design capabilities to other areas. As opposed to previous years, we entered our projects into the Brand & Communication Design category, earning acclaim for our ability to design spaces with distinctive visual identities that tell a story.