anySCALE just had its 2015 Christmas & New Year party at the Beijing Morgan Car Showroom, a space we designed four years ago. Special thanks to Jim James and Erika Chen for generously offering us the venue, we all had a wonderful time celebrating the past year and embracing the new one to come.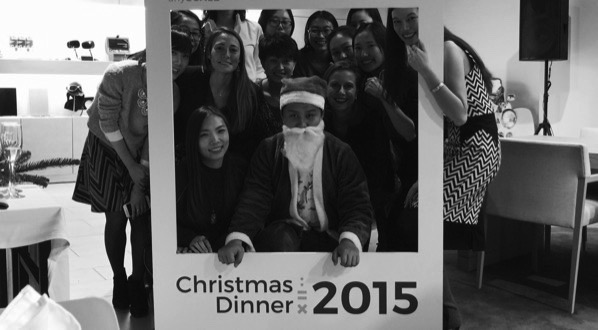 Alongside the good company, delicious food and free-flowing drinks, the company also arranged several fun activities throughout the night. This year we had a Secret Santa gift exchange, a company lucky draw, the showing of our annual company video and lots of karaoke performances and dancing besides!
---
More good things to come in the following year
---
A healthy and well-balanced lifestyle is always encouraged. We gifted everyone coupons for books, Yoga classes and massages. We also gave out three top prizes through a lucky draw. First prize winner received a round trip flight to Chengdu and a two-night stay at the five-star boutique hotel the Temple House (博舍酒店)! The Temple House is one of three of the Swire's House Collectives.

During the festivities the three partners each gave a brief talk summarising the past year for anySCALE. Tom Chan, one of the three partners also made a 12-minutes video entitled "A sky full of stars". The video looks back at every employee's development over the past year as well as the company's major achievements. anySCALE's brand new VI, designed by Studio 2 ONS, was also revealed.

2015 has been an exciting year for us. We deepened the relationships with many clients and also launched our new Shanghai office in order to provide more comprehensive services in the future. We'd like to sincerely thank everyone that worked with us in the past year, and we look forward to achieving more with you all in 2016!