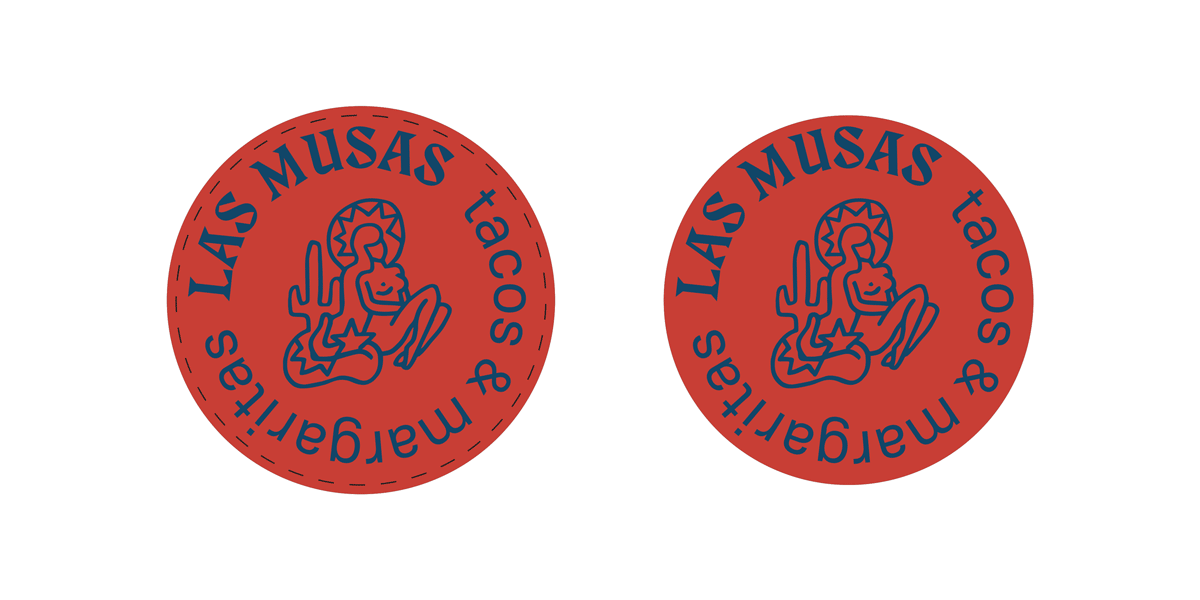 Giving life to folkloristic tradition and Mexican culture is the newly opened Las Musas in Beijing's bustling Sanlitun area. To complement the Mexican inspired interior design and cuisine, anySCALE collaborated with Georgia-based graphic designer Jacopo Saleri to create a unique visual identity that infuses elements of mythology, Mexican culture, and tattoo art.
Vibrant as the interiors, the color palette of the menus, coasters, and merchandise matches the cool turquoise ceramic tiles and red furniture of the restaurant.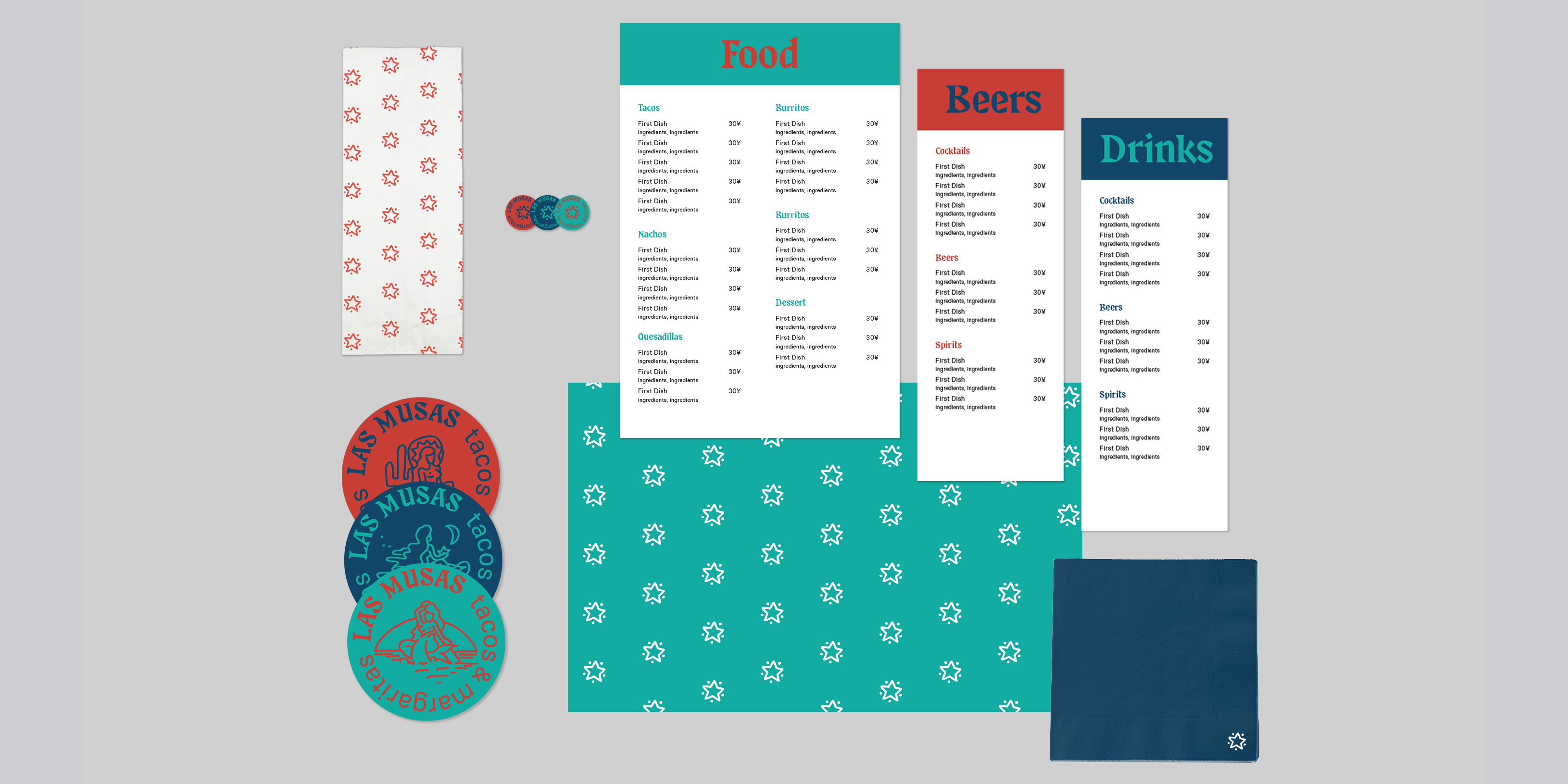 ---
The shades of these festive Mexican colors create a contrast that plays a subtle trick on the eyes, similar to the "dizziness one feels after a few shots of mezcal or tequila," says Jacopo.
---
Serving as the voice of this brand, the sharp cuts and asymmetric letters of the Serif font imbue the typography with a folkloristic soul, contributing to the legend of the muses.
The three muses of Las Musas, from the ocean, desert, and sky, evoke the powerful imagery of ancient Mexican deities. Drawing inspiration from whimsical Mexican folk art and old-school tattoo style, smooth simple lines depict the reposing goddesses in flowing mystical forms. At the center of the brand is the Las Musas star logo, a recurring symbol that appears in each muse illustration. Long used as a reference point for travelers and explorers, the star guides us to the colorful oasis that is Las Musas, home of the muses. In developing this innovative branding, anySCALE has endowed Las Musas with an attractive mystique, creating a compelling story that inspires a sense of joy and wonder.