This year's debut ICONIC CONFERENCE, a two-day forum hosted by the German Design Council in Shanghai, ended successfully. As a platform for professional exchange, more than twenty experts from universities, industry, and design companies gave talks about urban renewal and design projects in China. All speakers shared design proposals, design philosophies, and best practices in application architecture. 
As recipients of multiple ICONIC AWARDS, Red Dot Awards, and others by the German Design Council this year, anySCALE was invited to share its approach to brands in creating innovative corporate interiors. anySCALE Shanghai director Simon Berg attended and gave a speech entitled "Tailored Design Solutions for Corporate Interiors." In providing an overview of anySCALE's design philosophy, Berg first shared two stories from two award-winning automotive industry design projects and how they reflected the brand's history within the context of construction.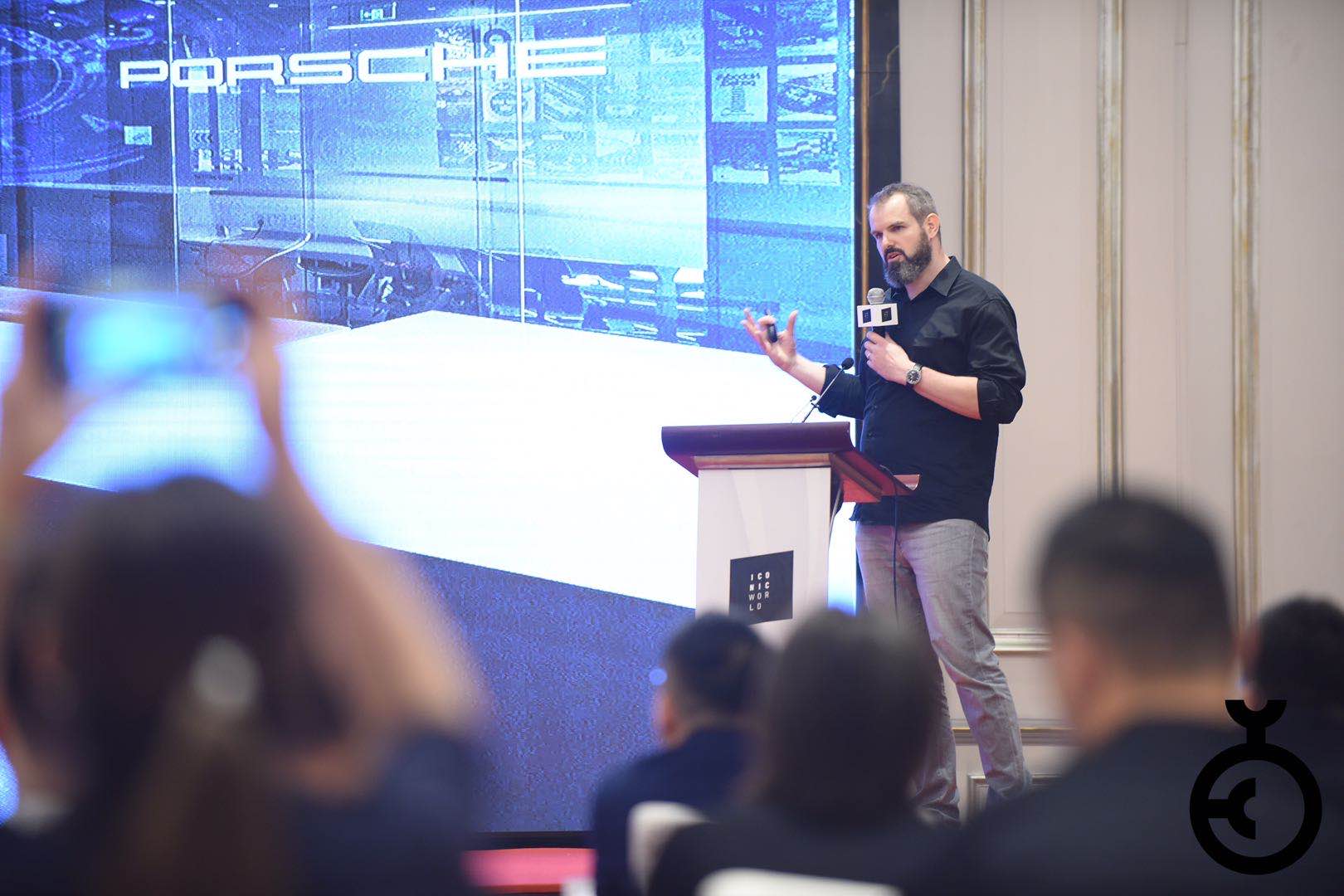 ---
The aim was to give designers and clients a platform for professional exchange.
---
For the first company, Berg explained how anySCALE drew inspiration from Mercedes's new slogan, "the best or nothing," fostering a permanent change for communication and interaction in a new luxury office. The second automotive design project Berg spoke about involved Porche's new China headquarters. Working from a co-design concept called S.P.A.C.E. 4.0 — Smart, Passionate, Attractive, Collaborative, Engaging — Berg described how both brands identified three aspects for design: Brand heritage, motorsport, and lifestyle.
Both examples showed the audience how anySCALE's detailed understanding of brand inheritance could foster innovation with passion and charm in a design space. Furthermore, it showed how anySCALE integrates local architecture and urban culture to create customized corporate interiors for first-tier car companies.  
The second part of Berg's speech touched on two furniture projects for MATSU that dealt with brand and storytelling differently, showcasing anySCALE's aptitude for design genres, scale, and variety. The MATSU project involved two showroom designs: one that reflected themes of Shenzhen city and the community, and one that involved a modular system emphasizing a sustainable, eco-friendly philosophy.   
The event was a great success outlining anySCALE's expertise in understanding corporate clients from both China and overseas. Furthermore, it helped to illustrate our design ability and expertise to materialize stories, brand values, and interior spaces with approaches beyond simple interior decoration.