During the course of the trip, team members paid visits to the factories of Walter Knoll and the Nimbus Group, in Herrenberg and Stuttgart respectively, to learn about the design brands' heritage through comprehensive product trainings. During the sessions, the team learned about the materials' quality, selection processes, the right use of different types of materials, and the production processes.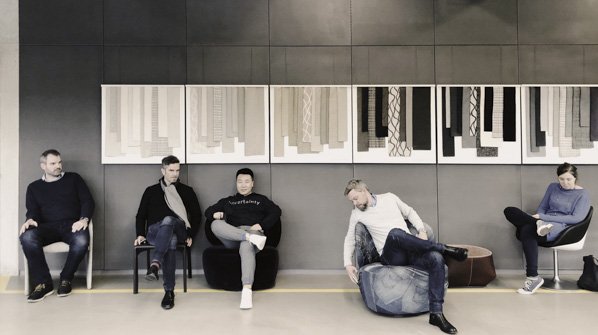 The facilities were housed within an exquisite building that validates the value of including technology and science during planning. The interiors, decked out in signature furniture and rugs, were equally impressive, as was the caliber of lead workers who conducted the training.
---
The European values were evident in the processes and products.
---
Since Walter Knoll does not have vast showrooms in China, the expansive collection of furniture and rugs on display had the team delight in seeing and experiencing all catalogue items firsthand. Walter Knoll's products are known to have a high level of craftsmanship, yet the experience of seeing up close the manner in which the different specialized sets of knowledge, passed down for generations and sourced from various parts of Europe, inform the processes and product was felt deeply. CEO Markus Benz and anySCALE Managing Partner Andreas Thomczyk traded stories of their respective experiences in unique markets like China. Though Walter Knoll is well-known and respected in the Middle Kingdom, the CEO noted that the market was undoubtedly a complex and diverse one to navigate.
The team's visit to the Nimbus Group factory, where Nimbus and Rosso lighting and acoustics products are manufactured was equally educational. During meetings, team members found the mix of design and entrepreneurship embodied by Walter Knoll's Markus Benz as well as the Nimbus Group's representatives compelling. The members also found both brands' diligent and precise manner of creation using expensive and fine materials to be truly Swabian in essence and found their commercial success to be well-merited.