During anySCALE's recent visit to Europe, the team took a detour to study automotive and design history in historic German cities. Stuttgart, home to two of the most renowned automotive companies in the world – Porsche and the Mercedes-Benz – made an important stopover in the journey. Both are also key clients for anySCALE, making their museums unmissable. Additionally, Stuttgart is also the hometown of Co-founder and Managing Partner Andreas Thomczyk.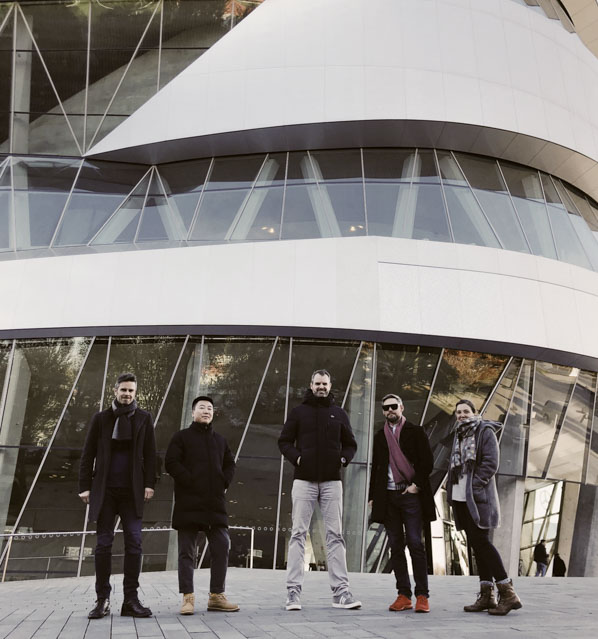 ---
The visit proved to be fulfilling for all team members.
---
Laying out the culture of German automotive engineering, the longstanding brands, with Mercedes-Benz founded in 1886 and Porsche in 1931, the museums gave the team members a taste of their ethos and respective traits while shedding light on the design traditions of a part of anySCALE's core leadership team. The quality of materials, specific knowledge of the makers, the research-driven process, and the passionate quest of the brands to create a better product with each generation did not go unnoticed by the team.
Despite being born in the same city, the brands have strong differences, something reflected equally in the design of the museums. Mercedes' history spans a variety of automotive types – demonstrated in UN Studio's double-helix design, whereas Porsche's identity is centered around the luxury sports car, most notably the 911 – and thus seen in the solo "flying" spaceship-style room that holds all models presented. The start of the museum journeys, the first with a coach and the other with a racecar, combined with the distinct architectural styles and display room layouts posit each brand's orientation, pursuit of quality, inclinations towards technology, and their considerations for drivers.
The team also got a rare opportunity to visit Mercedes-Benz's plant, where it observed the automated and manual production of cars and the care with which they were assembled.